At IC Insurance, we are proud to reflect on a year filled with success and award-winning achievements. Over the past 12 months, we have remained committed to new and existing customers, and our expert team has consistently provided exceptional insurance services tailored to our client's unique needs.
Our dedication to putting our clients first has earned us their trust and led to numerous 5-star reviews on Trustpilot. Today, we will delve into the reasons behind these successes, highlighting the customer-focused services that set us apart in the insurance industry.
Insurance for Domestic Health Care Agencies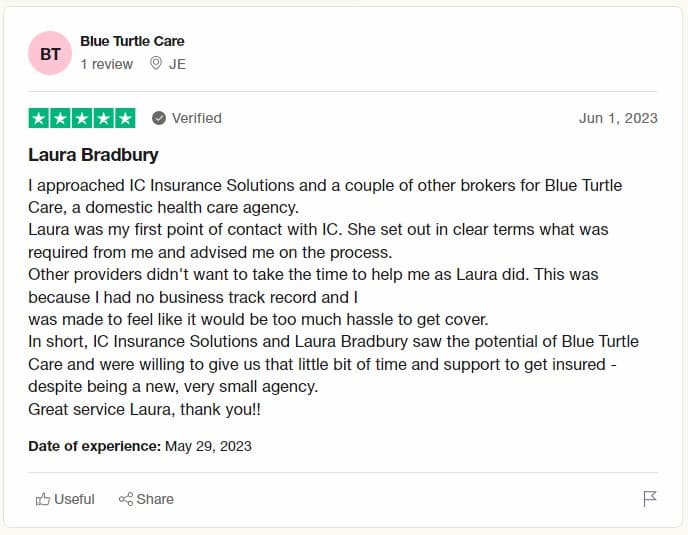 Domestic healthcare agencies typically require several insurance types to protect their business and clients, and these will often be similar to care home insurance packages.
For example, Professional Liability Insurance, also known as malpractice insurance or errors and omissions insurance, this coverage is crucial for health care providers. It protects against claims of negligence, errors, or omissions in providing professional services.
Domestic healthcare agencies must consult insurance professionals to assess their insurance needs and determine the appropriate operational coverage levels. We always recommend working with experienced insurance brokers, such as our team, who specialise in the healthcare industry for an accurate and comprehensive assessment of your insurance requirements.
Supporting Businesses Waiting for Regulatory Registration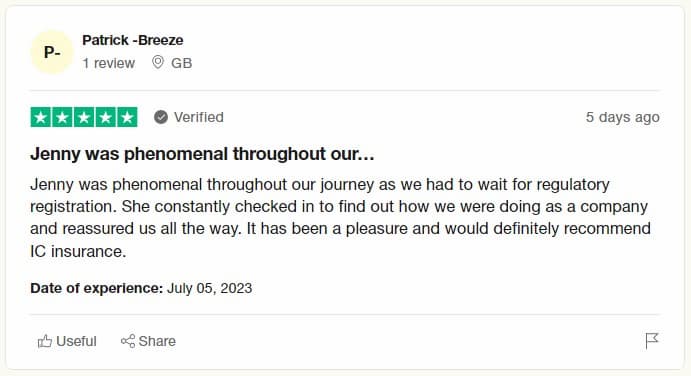 For businesses waiting for regulatory registration, it is important to consider specific insurance coverages to mitigate potential risks during this transitional phase. While the required insurance may vary depending on the industry and region, we recommend several types of coverage to businesses.
For example, Business Interruption Insurance provides coverage for income replacement and ongoing expenses in case the regulatory wait causes disruptions to normal business operations. Our brokers proved their expertise when Patrick Breeze needed them, and our team is ready to help assist you with any business insurance challenges you may be facing.
Lowering Existing Insurance Premiums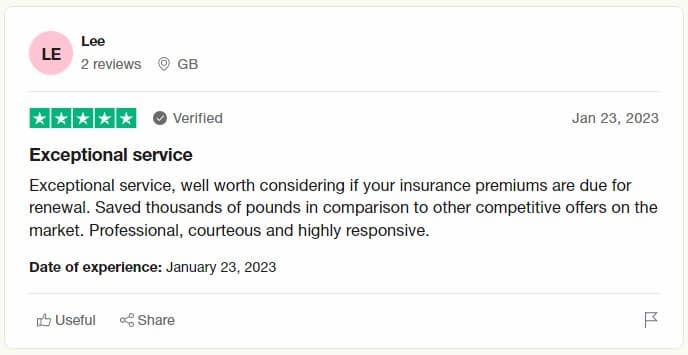 When it comes to insurance, certain types of policies generally have higher premiums. For example:
Health insurance premiums can vary depending on age, location, and coverage level. Plans with lower deductibles and broader coverage often have higher premiums.
Fleet insurance premiums vary depending on several factors, including the driver's age, driving record, geographical location, type of vehicle, and the coverage options chosen. Additionally, supercar insurance premiums tend to be higher due to these vehicles' unique characteristics and higher values.
At IC Insurance, we understand the importance of keeping insurance premiums up to date to ensure comprehensive coverage and reduce risk exposure. A periodic review of your premiums with our expert supercar insurance brokers will help you discover better deals and identify ways to reduce insurance costs. This process helps ensure you're not overpaying for coverage and allows you to take advantage of new products or services that may better suit your needs.
Increasing Indemnity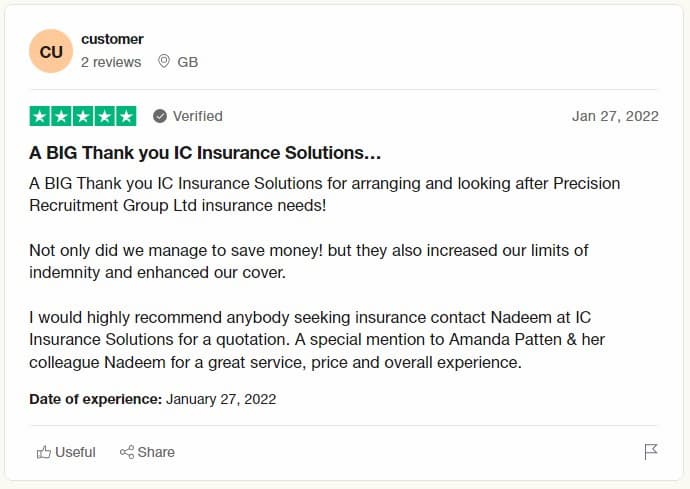 At IC Insurance, we understand the importance of protecting your business against potential liabilities and risks. We consistently provide insurance solutions for organisations that provide the indemnity they need, and comprehensive coverage options tailored to their specific needs.
One crucial area of focus is professional indemnity insurance, designed to safeguard businesses and professionals from claims arising due to alleged negligence, errors, or omissions in their services.
Our experienced team of professionals works closely with clients to assess their risks, identify potential exposure areas, and recommend appropriate levels of professional indemnity coverage.
We also offer guidance and expertise in other types of indemnity to ensure that businesses have robust protection across various aspects of their operations. These include:
Commercial Combined Insurance Providers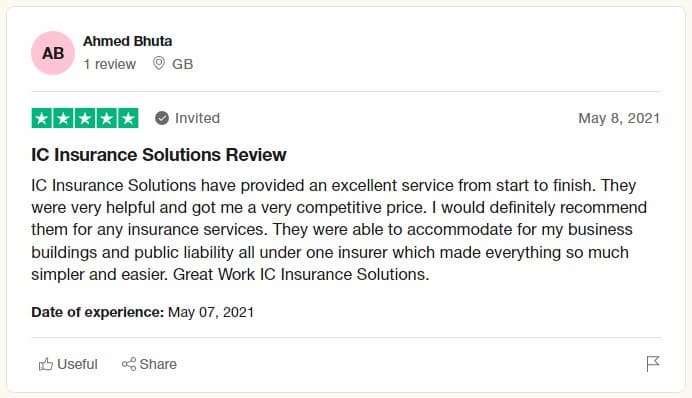 When you need appropriate coverage for your business, we highly recommend streamlining the process with a single, package-wrapped policy, commercial combined insurance. This umbrella package offers a one-stop solution to protect businesses, encompassing building insurance and various liabilities.
With a commercial combined insurance policy, Ahmed Bhuta has the peace of mind of knowing that your business property is safeguarded against damages or loss while also having coverage for public, product, and employer liability. This all-in-one package significantly improves the insurance administration process and results in more cost-effective premiums than individual coverages.
IC Insurance: 100 Years of Expertise
At IC Insurance, our mission is always to put the customer first. We understand that finding the right insurance coverage can be daunting, so our insurance brokers in Bolton are committed to helping our clients quantify and manage risks in the most effective way possible.
Our team of experts is dedicated to navigating the insurance market to find the best policy to protect your business at a competitive premium. They have unrestricted access to a wide panel of leading insurers, which means you can simply relax knowing that we will search the full market to find the best deal for your business requirements.
Let us handle the complexities of insurance, so you can focus on growing your business confidently. Contact us today to learn more about our tailored insurance packages.