Ensuring the highest quality service and results for our bespoke insurance packages is a continuing goal for our brokers at IC Insurance. The National Insurance Awards are one of the many ways that we monitor the quality of our work, and this year has proven successful with our strategies making us one of the award winners. Read on to explore our work and the importance of this award.

IC Insurance: Commercial Lines Broker 2023
Everyone here at IC Insurance is proud to announce our success at the National Insurance Awards 2023 with an award for being the best Commercial Lines Broker of the Year.
This award recognises the exceptional performance of our insurance brokers in providing commercial insurance solutions to businesses nationwide. The award ceremony was held at the Royal Lancaster London Hotel, where leading figures from the insurance industry gathered to celebrate the achievements of the sector's best performers. The judges were impressed with our team's innovative approaches to a variety of commercial areas, such as:
We are certain that this positive reception was largely due to our team's commitment to superior customer service, focusing on delivering tailored solutions that address our client's unique needs.
The Commercial Lines Broker of the Year award is an excellent recognition of our team's ongoing efforts to drive innovation and positive change in the insurance industry and their consistently exceptional results as insurance brokers for businesses.
Awards Overview
The National Insurance Awards are one of the most prestigious events in the UK's insurance industry, held annually to recognise the achievements of the most exceptional businesses and individuals. The awards aim to celebrate excellence in the insurance sector across twenty-nine categories, from insurers and brokers to technology providers and other industry professionals. The event attracted many attendees, including senior executives, insurance experts, and industry commentators, and we were honoured to accept this award in front of our peers.
The winners of these categories are judged by a panel of experienced professionals from far and wide within the insurance industry, who carefully review each entry to determine the winners. The judges consider various factors, such as innovation, customer service, financial performance, and market impact, to select the most deserving winners.
Winning an award at the National Insurance Awards is a significant achievement. It recognises a company's outstanding contribution to the industry and is a testament to its commitment to delivering high-quality services and products.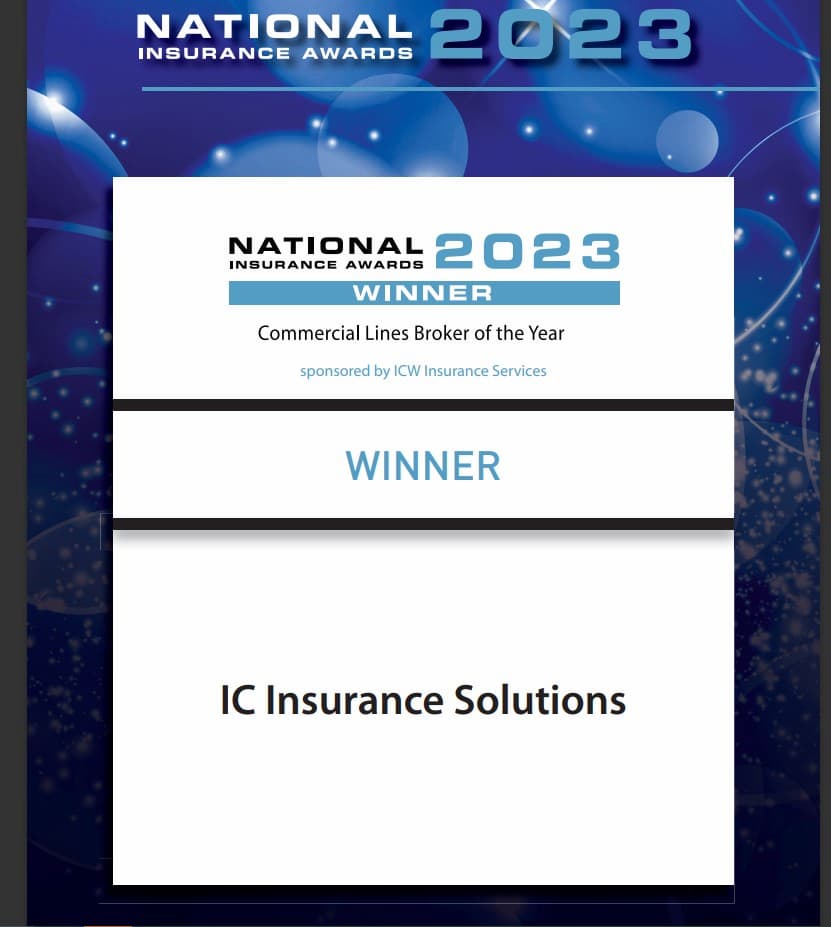 Who Is IC Insurance Solutions?
We are a UK-based independent insurance broker offering a wide range of insurance products and services to individuals and businesses nationwide.
We are a dedicated team of experienced insurance brokers who began our journey in 2009. As we evolved, we expanded our services to include personal as well as commercial insurance solutions for individuals and businesses, such as:
Our team of experienced and knowledgeable insurance brokers provide bespoke insurance solutions and builds long-term relationships with our clients, reflected in high customer satisfaction ratings and our recent award.
One of the key reasons we are an excellent choice for your insurance broker needs is our commitment to customer service. The company's experienced professionals always provide expert advice and support, whether helping clients choose the right insurance coverage or resolving a claim.
Our insurance brokers maintain an up-to-date and detailed knowledge of the insurance industry to source the best choices quickly. With years of experience, our experts have an in-depth understanding of the insurance market, including the latest trends and regulations. This knowledge enables us to provide clients with the best advice and guidance when selecting insurance coverage packages and accounting for potential risks.
Additionally, our high level of service is recognised in Bolton and across the UK, with thousands of satisfied clients nationwide.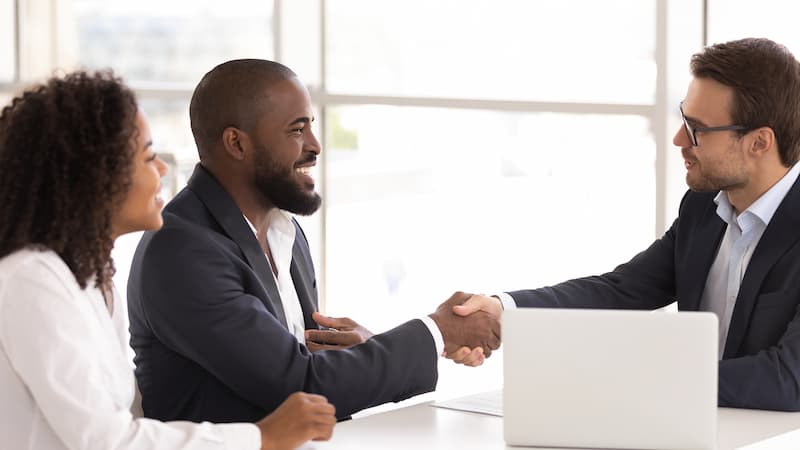 Award-Winning Results at IC Insurance
We understand that insurance can be a complex matter and navigating its ins and outs can be both difficult and tedious. Additionally, due to the many options available across the insurance market, it can be a challenge to figure out what type of cover will provide complete protection.
At IC Insurance, we make this a streamlined, efficient process. It is our job to find and discuss the type of cover is required for your business out of the many options available. Then we can take on the responsibility of finding cover that is both affordable and right for your needs. With our award-winning help, finding the insurance your businesses needs will no longer be a hassle.
Our insurance brokers in Bolton are dedicated to sourcing the best, bespoke insurance coverages to suit our client's specific needs. Contact us to discover how we ensure your business has all the coverage it needs to give you peace of mind whilst you focus on running your company.