Whether you have been in the fitness industry for many years, are looking to renew or update your current policy, or are considering a new career path as the new year starts, we can help. Having the proper protection is essential for any fitness instructor. No two businesses are the same, and each operation needs a bespoke cover to ensure that should the worse happen, any claims against your business will not bankrupt your company. So what goes into insurance for a fitness instructor?
With over a decade of experience in providing insurance for a variety of businesses, we can ensure that you have all the information you need to get the correct coverage for your company. Self-employed or owning a large company, we explore all the elements which could be essential as fitness instructors.
Public Liability Insurance Cover
Accidents happen. Regardless of location, albeit your fitness studio, out in open fields or within the client's own home, there is always the risk of injury or accident when it comes to exercise. Having public liability insurance is essential regardless of where you work. Public liability ensures you are financially protected should an accident which has caused injury to either property or client. If your client gets injured due to following your instruction, you could be made liable for their damages which could be costly if their claim was taken to court.
Public liability insurance for fitness instructors covers you against a wide range of issues that can arise.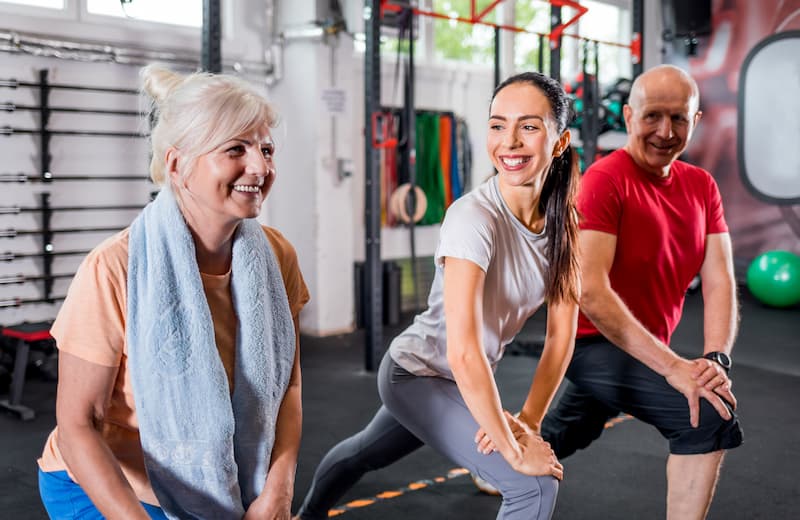 In addition, this cover will ensure that should property become damaged in the event of your personal training or fitness class, and there are no financial implications. For example, if your client was conducting an overhead press with a heavy weight and broke an expensive light whilst you were in a hired space, your public liability would cover any damage costs.
Professional Indemnity Insurance
The fitness industry is continuously evolving. With the help of scientific developments and advanced research, we are learning more and more about the human body. Due to this, advice may have been relevant several years ago and may not be applicable anymore. However, this information could still be taught to fitness instructors, leading to misinformation and bad advice to clients. Most of the time, misinformation to clients may not cause any harm.
However, it does have the potential to do so. For example, suppose you offer diet advice for clients as a qualified dietician, and it leads them to become ill due to an underlying health issue that has been non-disclosed. In this case, you could face a severe legal battle between you and your client if they decide to take the matter further. Your professional indemnity insurance could protect your business from financial turmoil due to costs and compensation, which may be required to pay out if you were found at fault in any way. Any instructor must ensure they are covered for any potential issues when delivering advice.
Equipment Insurance
Fitness equipment isn't cheap. From stand-alone rowing machines to any necessary equipment to help offer your clients the best service possible. It could have taken you months to save for a specific piece of machinery, so the thought of it becoming damaged can be worrying. Accidents can still happen even if you take the best care of your items. It can happen by an inexperienced client misusing the equipment, or in the worst-case scenario, the equipment could be stolen due to criminal activity.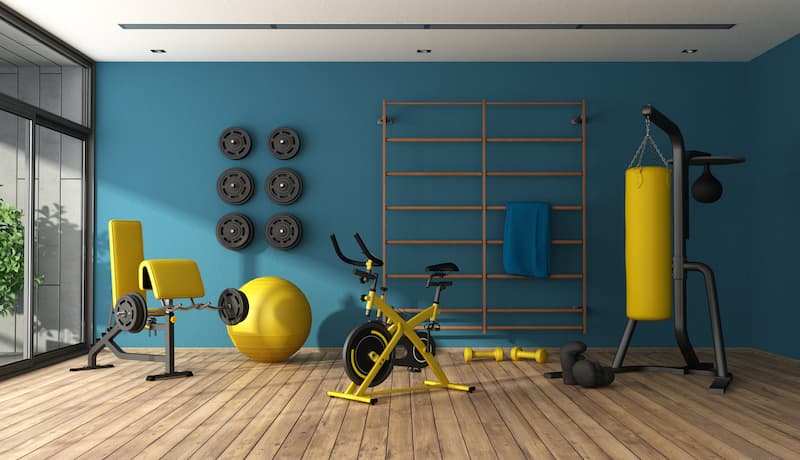 However, with our sports equipment insurance, we can help protect your business by paying out on these expensive items that could risk your business. Accidental damage is never planned for, and repairs, especially on many modern digitalised pieces of equipment, could be costly. So, whether it's the TVs attached to the walls, the electric bike or the speaker system in your gym, protecting your equipment is a vital part of our sports and fitness insurance.
Building and Contents Insurance
Although most fitness instructors keep overheads low by working from their own homes, it is still vital to ensure you have contents and building insurance should the worst happen to your place of work. If you rent out a room, this may not be applicable, so checking what your rental costs cover is essential to be sure that you are financially protected if something were to affect your place of work.
Every fitness instructors insurance policy is different and it should be shaped by what's most important to your own business.
Rebuilds can put extreme pressure on a company, from putting it on hold until the rebuild is complete to its economic effect due to labour, costs, and equipment. Even the cost of repairs can set a business back and make it financially unstable. For instance, a replacement roof could cost anything from £3000 for a flat roof to £17,000 for a hip roof replacement. These kinds of costs are essential for the continued progression of your business. However, whether it's a private dwelling or a commercial property, would your business be able to absorb the cost of a rebuild if necessary? Covering the building and any contents from fire theft and damage will ensure that you are prepared for any situation.
Employers Liability
Whether you have a single assistant you pay for a few hours a week, or a whole team of staff providing classes, employee liability is essential for any instructor with employees. As a business owner, you are fully responsible for the well-being and services offered by your staff. Should something go wrong whilst they are performing their duties, you need assurance that you are financially protected against any claims.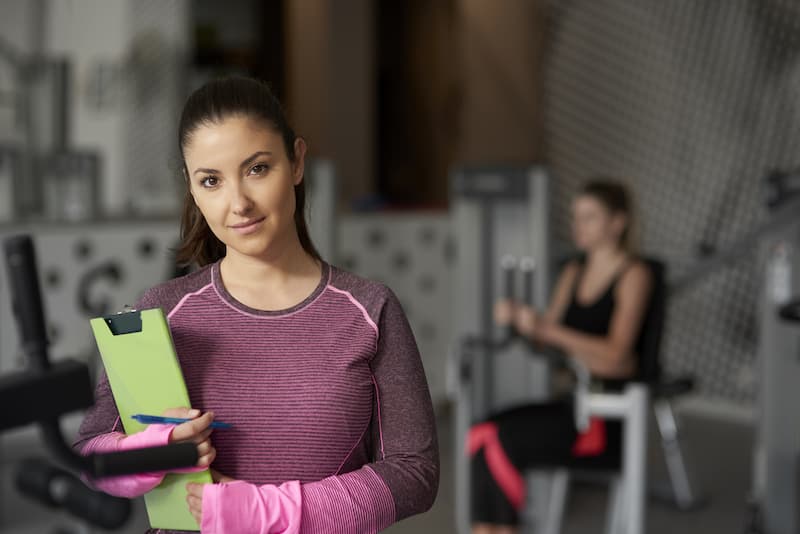 Employer liability insurance covers many situations and is legally essential for any business with any number of staff. For example, suppose one of your instructors delivered a class in which a participant succumbed to an injury. If your instructor was deemed responsible, you may be looking at costly compensation costs, which could be catastrophic to your business. Having the necessary insurance will offer peace of mind that whatever happens under your staff's careful watch, any claims can't lead your business you have worked hard to build into bankruptcy.
Finding the Right Insurance for Your Business
As a fitness instructor, your business and its operations are unique. As a leading insurance broker in Bolton, we fully understand this, which is why we will work with you to offer you insurance based on your circumstances. There are many other options to consider than the ones listed above, including loss of earnings insurance, business vehicle insurance and much more, which may apply. If you are unsure of the policy you may need, feel free to get in touch. One of our experts can find you everything you need to have peace of mind whilst you concentrate on offering the best services for your clients.