With so many different types of cover out there for businesses, it's sometimes difficult to know what you need for yours. So today, we're looking at Product Liability Insurance and why it could be a must for your business.
What is Product Liability Insurance?
This type of cover protects businesses that manufacture or sell products should they cause damage to the end-user. For example, this damage could result from a fault or misinformation supplied regarding how the product should be used.
Product liability cover protects your business from compensation claims, legal fees, and other costs that may occur through the claim process. As each claim is specific to the product and the severity of the damage caused, you must carefully consider the damage that your product could cause to understand just how much cover you will require.
What Types of Businesses Need Product Liability Cover?
Any business that manufactures a product should have product liability cover. However, it's a good idea to obtain this cover should you sell products produced for your business elsewhere or if you distribute products on behalf of a manufacturer. The party held liable will depend on the circumstances of the claim; for example, severe food poisoning from a restaurant may be the fault of the product manufacturer if there was an issue with a specific ingredient. However, it may be the restaurant's fault if it was a problem caused by the storage of ingredients or how something was cooked.
If a product bears your business' name, logo or mark, you could be held liable for claims, regardless of your input during the production of the product. In addition, when your products are imported from outside the EU, you may be held responsible for their condition.

As faults and issues with products can happen anywhere down the supply chain, you may also find yourself liable for damages even if you didn't manufacture the product.
We include product liability cover in a number of our business insurance policies as standard, including our insurance for manufacturers, nightclub insurance and pub and bar insurance. Additionally, with our vape insurance package, you will receive bespoke product liability cover specific to the vape manufacturing process.
Is It a Legal Requirement to Have This Cover?
While there is no legal requirement to have product liability cover, the Consumer Protection Act states that any manufacturer, distributor, supplier or retailer can be held responsible should a product cause damage, injury or death. Therefore, it is good to have a package that incorporates this if you fall under any of those categories. Product liability is sometimes combined with public liability insurance as the two offer similar protection for a business. The distinct difference is that public liability usually involves a claim regarding an event at your premises. In contrast, product liability relates to a problem with your business's product.
As compensation claims for faulty products can be opened within three years of the damage being done, we recommend that you maintain an insurance package that includes product liability cover even once you stop trading or during gaps in the manufacturing of products.
How Do I Protect my Business Against Claims?
Of course, one of the best ways to be covered for product liability is to take measures against anything going wrong with your product while it's under your care.
All manufacturers and retailers have a duty of care to their customers, ensuring that the products made and sold are safe for use. This can be delivered by ensuring a product you manufacturer is monitored and quality checked before leaving your warehouse. Or by providing instructions for correct usage, providing risk warnings for improper use and, as a retailer, ensuring that the products you sell are sourced from responsible manufacturers and suppliers.
You can also ensure safety by correctly identifying if a product needs to be kept in specific conditions on your premises and providing training for those conditions to your staff. For example, if you are a restaurant or bar owner, ensure that your team know products that need to be kept in fridges and monitor the use-by dates.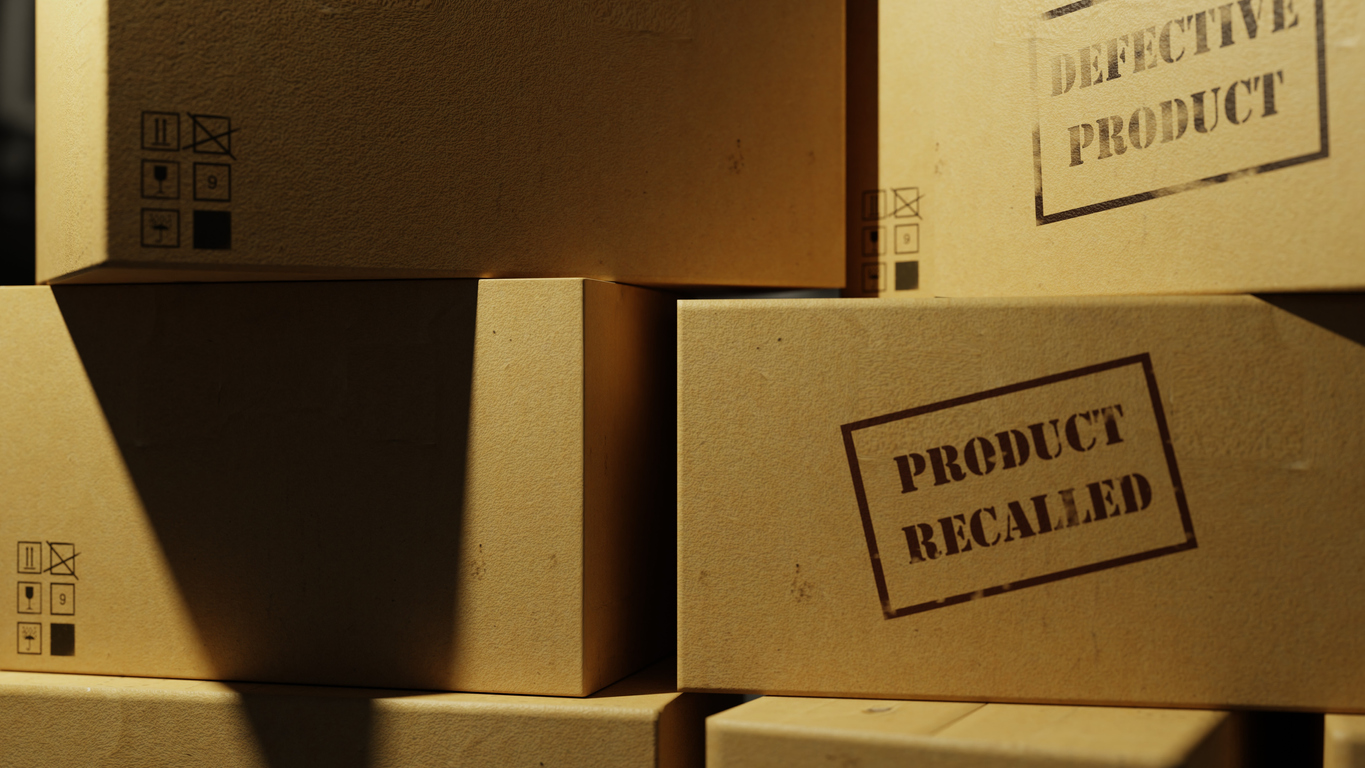 Finally, by responding quickly and taking ownership of issues or safety concerns as they arise, you can reduce the amount of time, legal costs and possible compensation claims brought to your business. If a customer comes to you with a concern about how a product could have caused damage, taking their feedback on board and taking measures to prevent the damage from happening will be better for your business in the long run.
Getting the Right Product Liability Cover for Your Business
When looking for cover for your business, especially when starting out and requiring small business owners' insurance, you must ensure it fits your needs. You don't want to pay for cover you don't need or miss cover for issues that really could happen.
We've been working as insurance brokers in Bolton for many years and have vast experience in supplying businesses with the right insurance for their needs. We offer you the chance to go through your entire business process, and we can help determine if product liability cover is right for you and how much you need. We're on hand every step to ensure your business insurance protects you; why not get in touch today to find out exactly how we can help.