If you're just starting out or are expanding your business and looking to create a fleet of vehicles for you and your drivers to use, you will need insurance for those vehicles. We're providing you with a guide covering all you need to know about fleet insurance, so you can have the main points in mind ahead of getting in touch with an insurance provider.
What is Fleet Insurance?
Fleet insurance covers a range of business vehicles as one policy to save you the hassle of insuring all vehicles individually. It's aimed at businesses with at least three vehicles and can be used for taxis, commercial vans, Trucks and HGVs, Couriers, Minibuses or fleets with various types of vehicles.
Implementing insurance for your vehicles is a legal requirement, and a fleet insurance package is the quickest and most cost-effective way of doing this. Let's take a look at some of the aspects you need to consider when looking for the right package for you.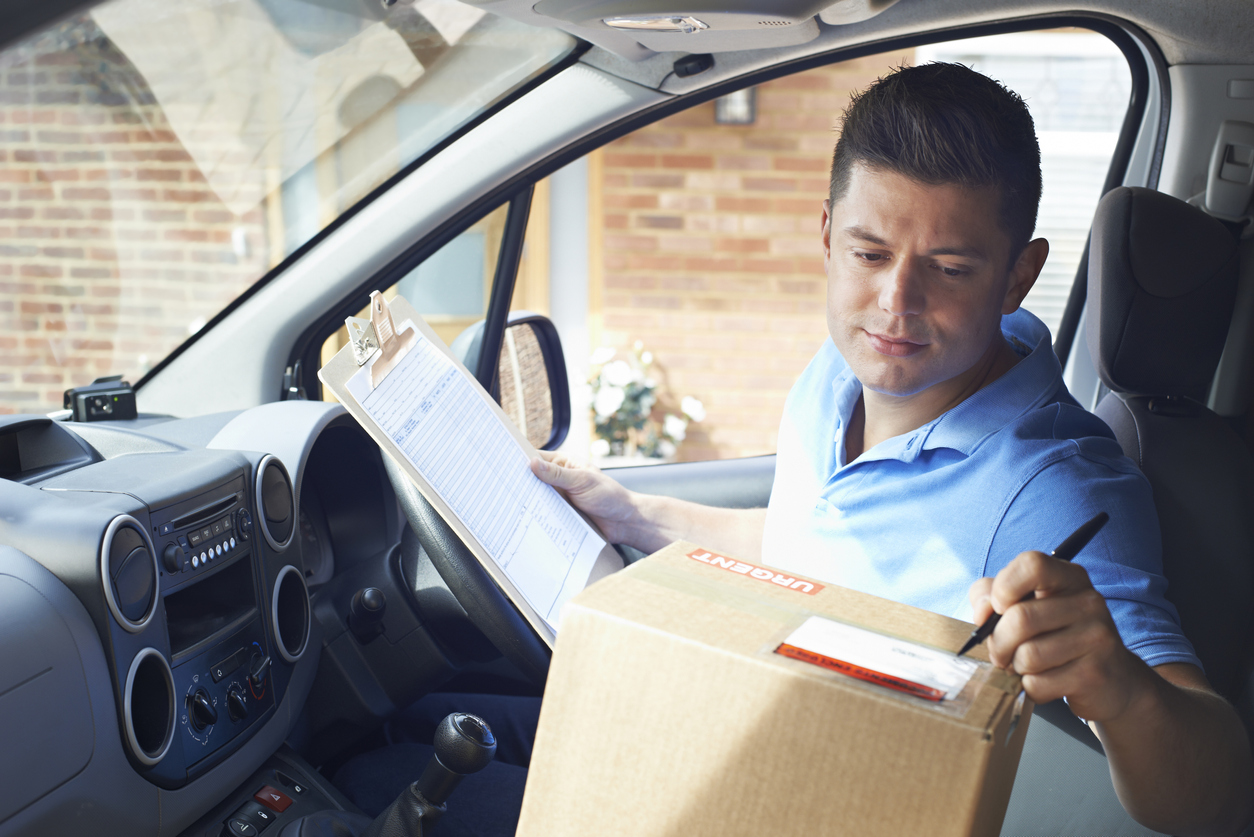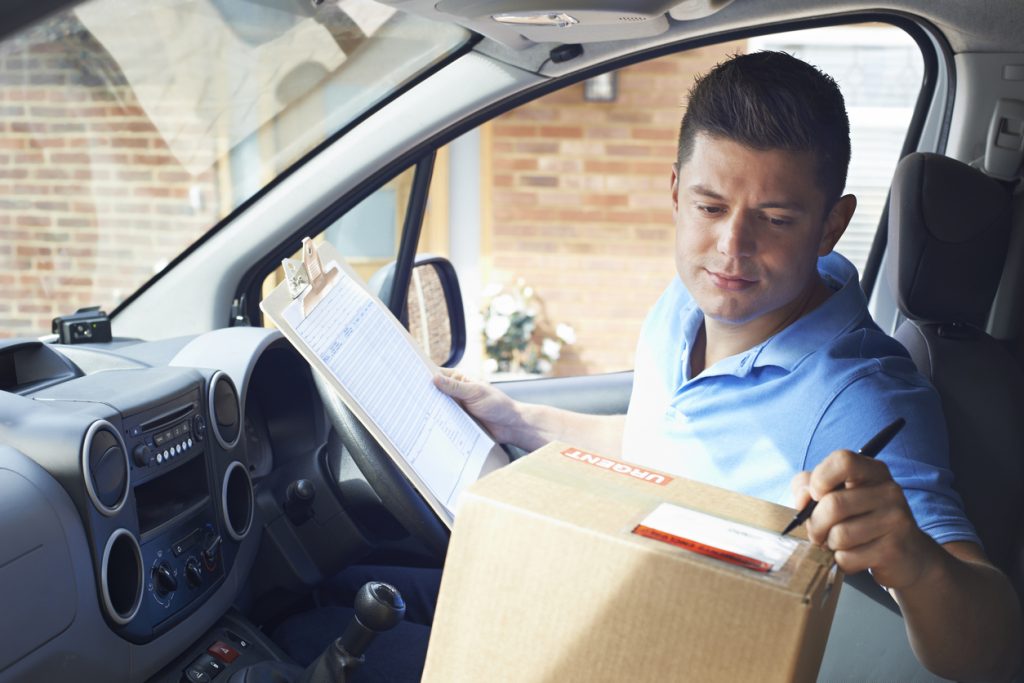 What are the Different Types of Insurance?
There are different ways to insure vehicles which you have likely heard of before, including third-party, fire & theft and comprehensive cover:
Third-Party Insurance – Always the cheapest and most basic cover, this insurance protects the cost of damage done to another vehicle. Your own vehicle and driver will not be protected, so if your driver accidentally collides into another car and damages the van and the other person's car, you will have to pay out of your own pocket for any repairs on your van.
Third-Party, Fire & Theft – This is like the above; however, it often costs more and offers protection against your vehicle being stolen or seriously damaged by fire. This still will not cover any repair costs should your driver have an accident that was their fault.
Fully Comprehensive – This is the highest level of protection and, therefore, the most expensive. This cover protects any third party vehicle damage, theft, or fire and covers the cost of repairs to your own vehicle in the event of an accident.
You may be familiar with these as they are the same for individual, personal policies. However, when looking at insurance for your business vehicles, you also need to be aware of other types of insurance you choose. You can opt for any of these three covers and choose either an Any Driver policy or a Named Driver policy for your fleet.
Any Driver – This policy will consider the level of cover you have opted for from the list above, then apply it to any vehicle regardless of which team member is driving. This is a more flexible policy as it means that your drivers can pick up any keys and set off delivering the goods. However, generally speaking, this level will come at a higher premium.
Named Driver – This policy links a specific driver to a particular vehicle and can benefit from lower premiums considering the driver's age and background. It is the most affordable option and is usually recommended for smaller companies where it's possible to enforce the use of a specific vehicle to one member of staff.
Some policies will allow you to have an Any Driver option with specific named drivers. This means that the policy can take advantage of the lower premiums associated with the Named Driver option but have some flexibility that the Any Driver policy offers. With this policy, more experienced drivers can flit between different vehicles, and those less experienced or with previous convictions on their licence are limited to the use of just one vehicle.
Additional Cover for Fleet
In addition to the standard cover expected from a vehicle, you may have other aspects to consider, such as Goods in Transit cover, which can help protect the goods transported by your couriers during their journey.
In addition, your policy could offer cover for the contents of your vehicle whilst out on a job should they be a requirement of your role. If you are looking for insurance for a fleet of vans for plumbers, for example, you can protect the cost of the tools in the van. Specific policies can also include breakdown cover, legal fee protection, lock replacement, medical injury support for drivers and third party participants, including passengers, trailers connected to the vehicle and personal belongings protection for anything lost or damaged.
The Benefits of a Fleet Package
It is a legal requirement to have your business vehicles insured, but you can cover that requirement with individual policies for your vehicles. So what are the benefits of a fleet package?
Easy to Monitor
With all of your vehicles covered under one policy, you only have one renewal date and one payment date. You won't have to worry about forgetting about a single-vehicle policy and leaving that one uninsured by accident.
More Flexibility
With options like any driver policies or any driver with specific named drivers, you have a degree of flexibility from your fleet insurance package. You can choose which vehicles are included within the package and which drivers have access to each vehicle.
Usually Cheaper
Having one policy that covers all vehicles and drivers is usually a cheaper option than individual policies, especially if one vehicle is involved in an accident, as your insurance provider can spread the cost of that claim across multiple vehicles and lower the premium paid.
More Inclusive
If you have some drivers that are more difficult to insure than others due to their background or age, then insuring as a fleet can provide a significant benefit. The individual risk of that person will be offset across everything on the policy.
Tips for Saving Money on Your Premium
As with many insurance premiums, there are ways to help reduce costs that you can easily implement.
The first and most important one is to ensure that your drivers attend regular training and keep on top of any licences they require for doing their job. Driving courses can indicate that drivers are actively trying to be safer on the roads and can help reduce premiums in the future.
Reducing the number of claims you make will likely result in a lower premium next time your policy is up for renewal. Don't claim for minor incidents that require minimal repair costs that are easily taken care of through business expenditure if at all possible. This is recommended should there be no third party involvement. Keeping your fleet in good stead with regular maintenance is also a good way of reducing the number of claims you make, as a van that is well looked after is less likely to have something go wrong.
Restricting the age of your drivers can also help. Any driver under 25 will push your premium up as they have less experience and driving history. You could either restrict the drivers you hire to over 25 or opt for a mixed policy that fixes named drivers to lower premium vehicles.
Ensure your vehicles are kept in a safe and secure location when not in use. Ensure your drivers are aware of risks when leaving a vehicle in certain areas and provide a safe, lockable compound for the fleet when they aren't out and about on the roads.
Some insurers will offer devices known as black boxes, which can be fitted into your fleet and offer insight into how the vehicles are driven. As this gives complete transparency over your driver's habits, it can lower premiums significantly. However, if your drivers don't obey the rules of the road and are found to be driving recklessly, you could find your premiums going up.
Finally, reducing the voluntary excess on your cover can also help reduce the amount of your premium, but obviously, this means that accidents could cost you more. By implementing a higher voluntary excess, though, you are putting faith into your insurance provider as they will see you are less inclined to make false or unnecessary claims.
Are There Any Exemptions to Fleet Insurance Cover?
There may be some exclusions included with your policy, so you should take care to check these as part of any policy. As dedicated insurance brokers in Bolton, we will always make you aware of the exclusions that apply on a policy we recommend. Common exemptions can include types of vehicles, for example forklift trucks and motorbikes, even when looking at a multi-vehicle policy.
A fleet Insurance policy will not cover a vehicle which is also insured on its own private policy either, or those registered overseas. And you may find that certain scenarios are not protected, such as theft from a vehicle which was left unlocked in a non-secure location.
Is there a Maximum Number of Vehicles that Can be Included?
Not usually. If you have an extensive fleet, additional considerations will be taken into account. For example, a more extensive fleet of older vehicles combined with young drivers may not be recommended, as this could prove to be an expensive fleet to protect.
Can You Make Changes to Your Policy Later?
We understand that businesses change and adapt based on the level of work they receive, and sometimes, these changes can come into play quicker than expected. If you are starting out and have four vehicles to cover, then business booms and you suddenly require a further five vehicles, don't panic. Most policies will allow amendments, and by using a fleet insurance broker, you can ensure that your policy works best for you.
If you have any more questions ahead of gathering quotes or would like some help finding the best fleet insurance policy for your fleet, why not contact us. We can offer you help and assistance and even get a no-obligation quote that matches your needs.