The discussion surrounding insurance for pubs is two-fold. First, you need to be covered to ensure the contents and building associated with your business are protected if something happens to them. Secondly, you need to make sure you're covered in case an incident occurs at your premises that you are liable for.
Successful liability claims against licensed venues can run into the millions in the most severe cases. To avoid facing substantial legal costs and lengthy court cases that can be incredibly damaging to both your finances and your reputation, you must do everything you can to mitigate the chance of someone claiming against your pub and also have the right insurance in place to safeguard your business in the event that someone does attempt to make a claim.
What Are the Most Common Insurance Claims Against Pubs?
There are many reasons why someone may attempt to claim against a business, but for pubs, bars, restaurants and nightclubs, some reasons are very prevalent due to the nature of the environment.
Slips, Trips and Falls
Slips, trips and falls are common in many environments, but the risk increases in licensed premises where alcohol is present, and there are high volumes of liquid moving around what may be a crowded venue at any given time. All it takes is for a customer to knock a pint glass over, causing a spillage that someone could easily slip and injure themselves on.
It is also worth bearing in mind that the risk of a slip, trip or fall increases when a venue has a dancefloor. This is an excellent example of why hospitality insurance is not a one-stop-shop. Instead, venues should take out cover that suits the needs of their specific business. Nightclubs, for example, should have tailored nightclub insurance.

Kitchen Incidents
Slips, trips and falls are as likely in your back-of-house areas, such as the kitchen, as they are in the front-of-house, but there are added hazards in a commercial kitchen that could result in an insurance claim. These include knife injuries and burns from hot water, oil or fat.
Food Poisoning
If someone believes they contracted food poisoning from your pub due to poor hygiene within the business, they may try to seek compensation. Food poisoning usually results from food being prepared and cooked in a dirty environment, mixing raw and cooked meats or substandard levels of personal hygiene from the kitchen staff.
Serving Accidents
Accidents, including food and drink spillages and glass and crockery breakages, are not uncommon in pubs. Often, serving accidents in which a customer is negatively impacted, such as a beverage being split onto them by the serving staff, for example, can be settled in-house with an apology, some complimentary food and drink and an offer to cover the dry cleaning bill.
In more severe cases, however, like an incident in which either a staff member or customer is scalded by spilt food to a point where medical attention is required, those involved may feel there are grounds for a claim against the venue.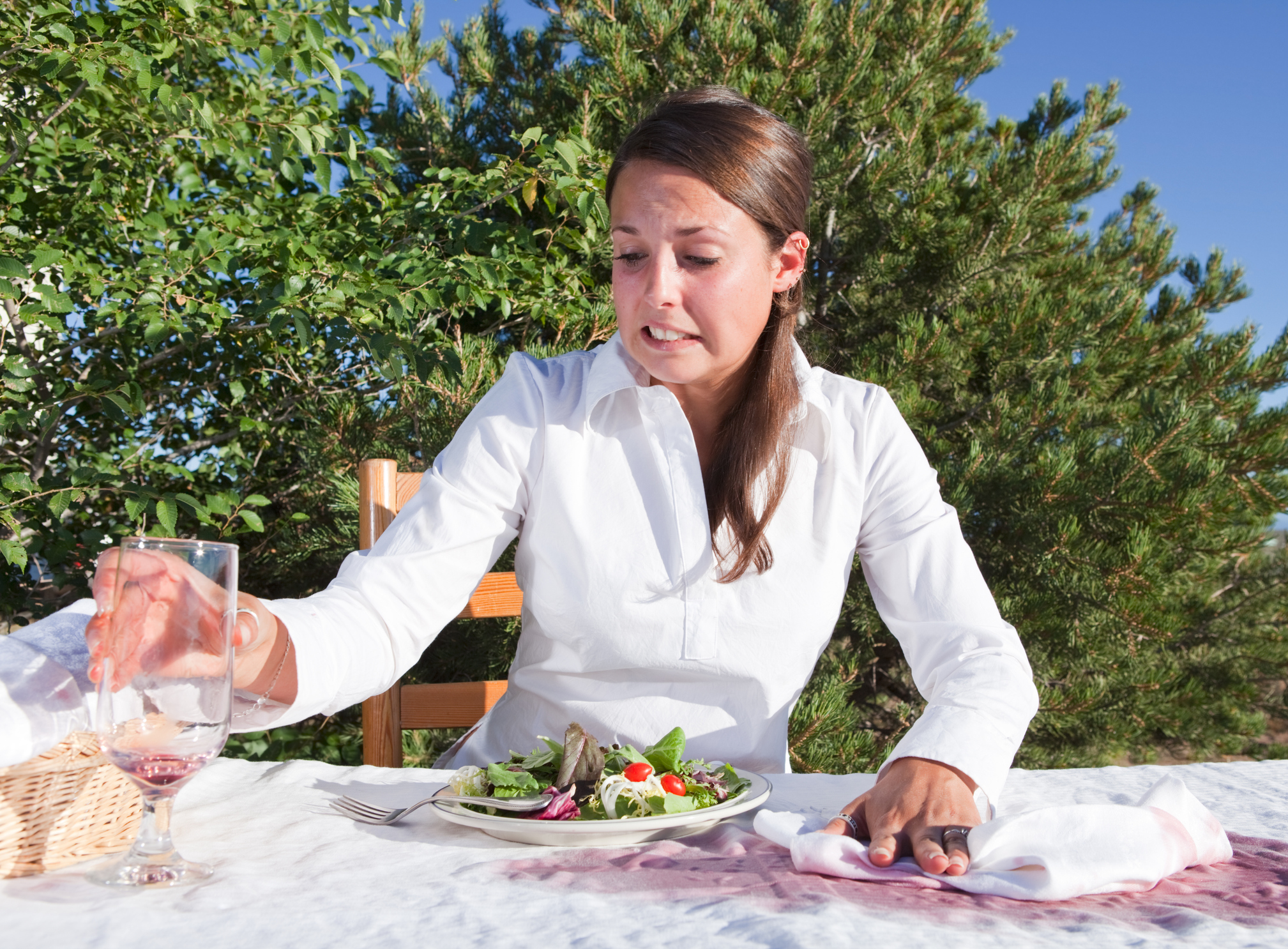 There are many other types of claims people may try to make against a venue, and it is worth bearing in mind that these claims could come from employees as well as customers.
Due Diligence to Protect Against Insurance Claims
The best way to protect your pub against claims is due diligence. Due diligence is the ability to demonstrate that all reasonable steps to keep your customers and staff safe were taken and that any issues were due to a mistake or circumstances beyond your control.
By practising due diligence across all areas of your business, you will significantly reduce the likelihood of an incident occurring and put yourself in an excellent position to fight any attempted claims. But what does due diligence look like? Let's look at some examples:
Due Diligence for Slips, Trips and Falls
As some of the most common incidents in pubs, demonstrating that you are doing everything possible to prevent slips, trips and falls is crucial. This will involve staff performing routine floor inspections of your entire venue, with floor inspection paperwork completed accurately at regular intervals. Depending on the size of your pub, you may want to split the areas into zones.
Any spillages, broken glass or other obstacles should be addressed and cleaned up immediately and thoroughly, with a note of the spillage recorded on your floor inspection sheet. You should keep these records for as long as possible; if a slip, trip or fall claim is made against you, you will be asked to provide months of floor inspection records as part of your defence.

Due Diligence for Kitchen Incidents
You must ensure that anyone working in your kitchen, from the head chef to the kitchen porter, is properly trained in safely and correctly using commercial kitchen equipment, knife handling and has the relevant food hygiene certificates.
There's a lot to think about, from using the correct chopping board depending on the type of food being prepped to ensuring the proper health and safety signage is clearly displayed in the space and keeping accurate records of fridge and freezer temperature. All of this will form part of your due diligence in case of an accident in your kitchen, or a customer attempts to claim for food poisoning, for example.
Safeguard Your Pub
Protecting your venue against insurance claims often comes down to staff training, refresher training, and having a management team in place that is on the ball, ensuring the correct procedure is followed and records maintained. This, alongside comprehensive pub insurance, will place you in good stead should an incident occur.
It's not always possible to prevent accidents from happening in your venue. Still, by operating in accordance with the law and any health and safety guidance for your sector, keeping accurate records with public safety in mind, you will be able to demonstrate that you did everything you could.
If you are looking for pub, restaurant or nightclub insurance to help protect your venue against claims, speak to IC Insurance today. We're an insurance broker in Bolton specialising in insurance for hospitality businesses. We can help you find the right cover to support your own efforts to protect your business from claims.