Due to the pandemic, courier demand has reached a new high, with people making more online orders than ever before. For example, back in July, Hermes announced it would need to create 10,000 new jobs to cope with the boost in online shopping. Alongside this, department stores and household goods stores saw a 70% increase in online sales in 2020.
In the run up to Christmas, companies are really ramping up their online delivery service, which has seen a large number of people signing up to become couriers as a response.
Here at IC Insurance, we can help protect your livelihood with our courier insurance products.
Take a look at what we can do for you.
Courier Demand in Retail and Food
Many now consider delivery drivers to be essential workers, and it's easy to see why. Not only are they helping the economy grow, but they're also delivering items to vulnerable people and those in self-isolation.
With the retail and food sectors being especially busy at the moment, it's not surprising that this sector, in particular, has seen demand for couriers grow
Even as we prepare to exit the second national lockdown, many areas remain in the highest tiers with the strictest restrictions, including hospitality remaining closed in tier 3. This means people are ordering in more food in favour of eating out. They're also shopping online for groceries or other goods like furniture and home décor items. Even with shops open, many opt for home delivery instead.
And, with the holidays just around the corner, people are also buying their Christmas gifts and decorations online. Considering that last year, sales at Christmas reached a total of £78.58 billion in the UK, it's fair to say that couriers will have a lot on their plate during the festive season.
How IC Insurance Can Help
Being on the road is risky and, if you transport goods, you need coverage in case of theft, loss or damage. With insurance, you can also be protected in the event of an accident. If you hurt someone or damage property accidentally, you may get a claim against you, which can be costly.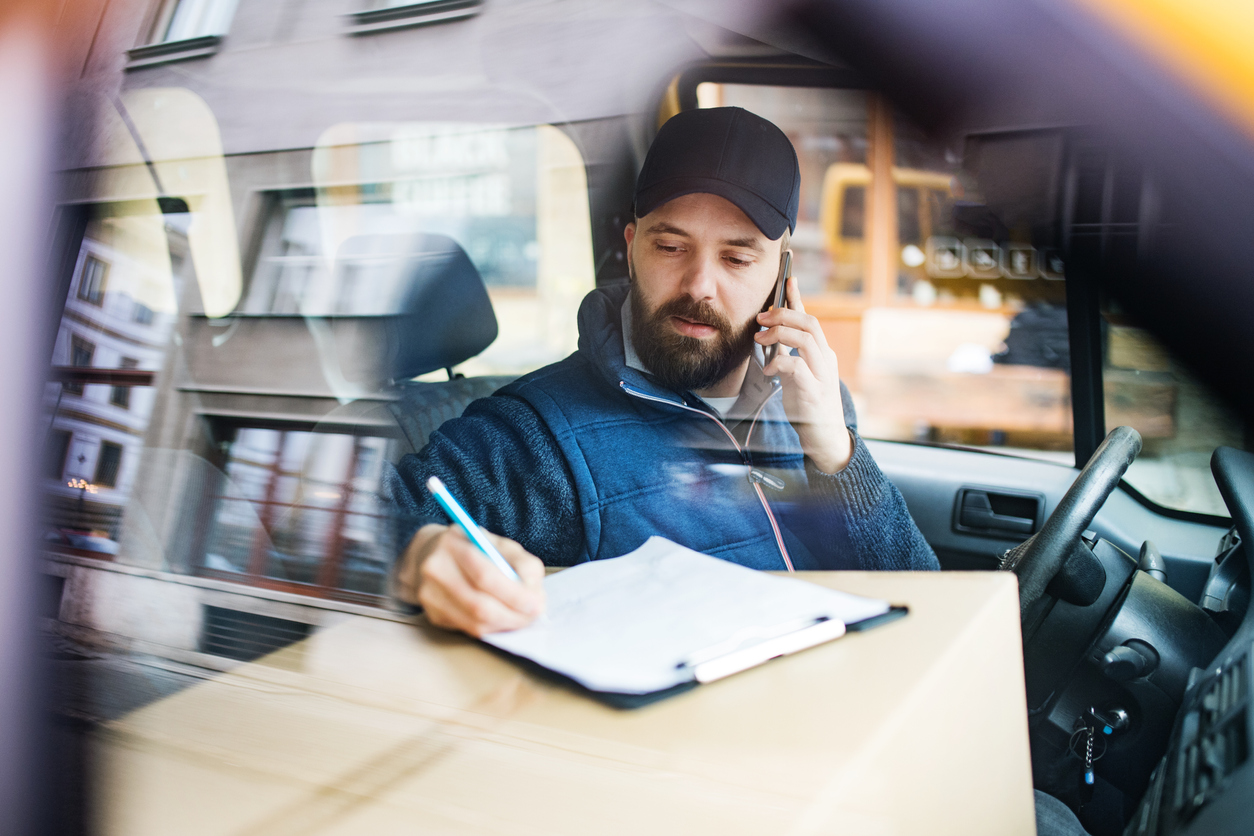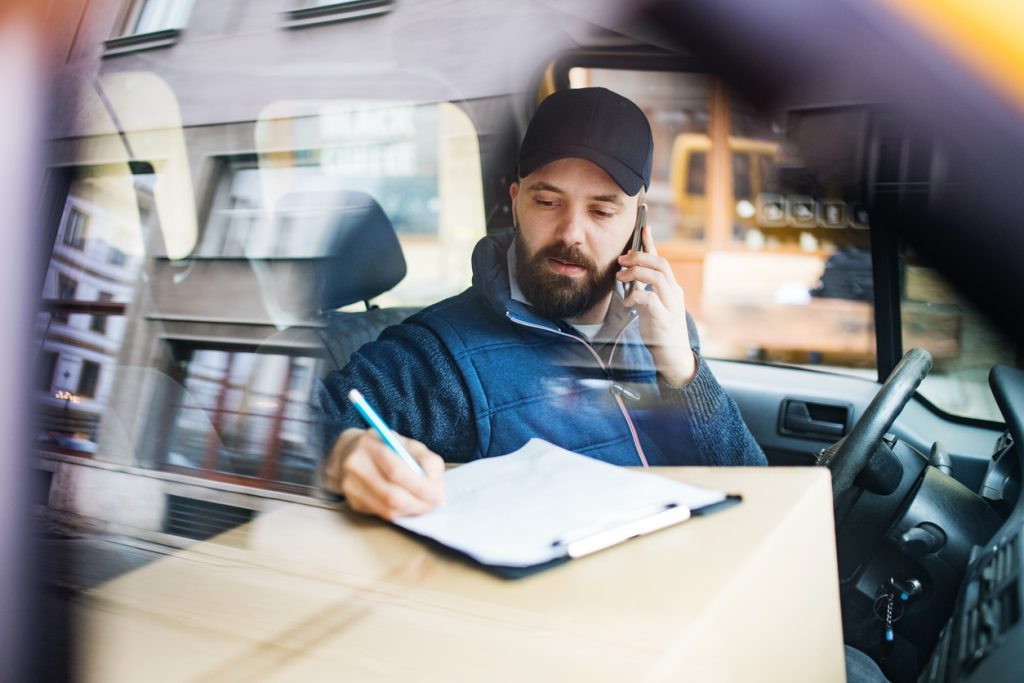 With insurance, you don't have to worry about paying out of your own pocket, which can seriously harm your business. You may even get coverage for legal costs and loss of wages.
At IC Insurance, we offer options such as:
Covers for cars and vans
Fleet cover available for risks with 3+ vehicles
Fast food delivery cover
Policies for vehicles aged up to 15 years old
Several cover periods, including 7-day, 30-day, 90-day and annual
Cover for Gross Vehicle Weight up to 7.5 tonnes
We've developed strong relationships and partnerships with insurers, so we can help you get a comprehensive cover that meets all your needs at very competitive prices.
Which Covers Do You Need?
This will depend on your situation, but you'll be pleased to know we can quote for a wide range of products, meaning we are confident you'll find exactly what you need with our services. Some policies are more common, and others are also mandatory, so it's crucial that you get the right information when taking out insurance.
For example, we can offer third party, third party & theft, and comprehensive covers, which provide you with the bare minimum to use the roads legally.
You'll also probably want to get:
Goods in transit cover – crucial for couriers because it covers for potential issues while on the road. When you're transporting packages, they're vulnerable to things like theft and damage, so our goods in transit policy can give you peace of mind.
Breakdown cover – 99% of the time, driving and delivering packages goes without a hitch. However, it's crucial to be protected for that 1% of the time. If your car or van breaks down (due to a flat tyre or a faulty part), you risk losing business, so this cover can protect you against these eventualities, especially if you're working to a deadline.
Public liability insurance – if someone makes a claim against you, you can be looking at paying out a large sum of money. With public liability insurance, on the other hand, your business is protected from the cost of legal action and compensation claims.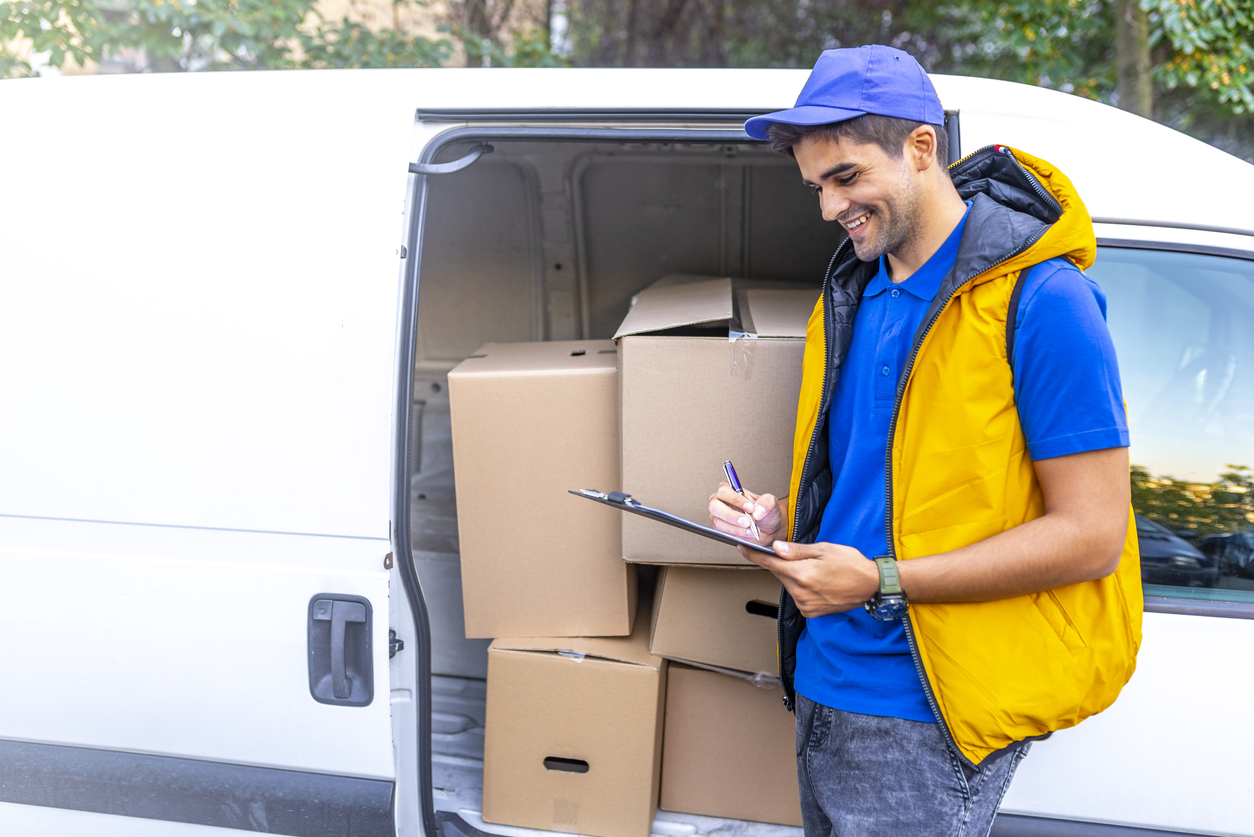 At IC Insurance, we believe in providing our customers with the best possible cover, which is why our seasoned insurance brokers in Bolton have a deep understanding of your industry and what you need. For affordable policies delivered by an independent firm, get in touch now and we'll help you find what you're looking for.